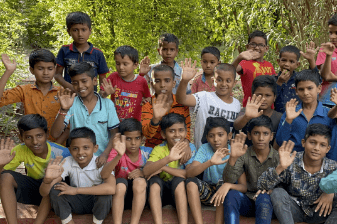 The Centre of Excellence program was an initiative taken to disseminate the "Miracle Foundation Method" to as many children homes as possible across the state of Maharashtra. It was done to empower the children's homes to upscale the quality of their child care and development along with governance and operations.
Need of the Project
We need to assist children's homes maintain a quality for child support. Children are the future of our society, and the ones who suffer from the cruelty of fate should not be left there to go through a poor life just due to a lack of resources. The children living in child care homes and other such establishments deserve a better present to have a brighter tomorrow.
About the Project
The Centre of Excellence is a project driven to capacity building, nurturing and preparing children homes for Miracle India's Associate. The centre would target to reach out to potential organisations in the central region of Maharashtra. This program would be conducted at Swapnabhoomi (Dreamland).
Our Aim
To disseminate the Miracle Foundation Method to as many children homes across the state of Maharashtra as possible.
Our Approach
During the course of the programme, master trainers will visit respective participants' organizations to mentor and support with application of training components, hand holding, and course correction. Each intervention in the project will be assessed through a set of criteria, correspondingly each criterion further breaks down into the range of parameters. The objectives of this initiative would include: ● Capacity building, nurturing and preparing Miracle India's associate children homes to get ready as centres for excellence.
● Identification of a batch of potential organisations (child care institutions) preferably within the geographical influence area of the nodal centre.
● Building and strengthening ownership among the centres for excellence to build capacity of potential organisations within its purview.
● The initiative aims at enabling the participant children's homes to learn and apply key components of the Miracle Method.